Welcome to
Farmhouse near Rome Casale della Mandria!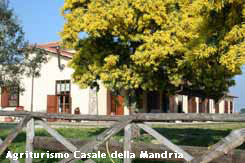 It is said that the Casale della Mandria was built on the ruins of the villa of a patrician in Roman times.
Since 1603 was the residence of noble families
including the Sforza Cesarini, in 1999 we bought and renovated.
"The focus on healthy eating and passion for growing
and breeding, inherited from my family, allowed me to come to a
awareness of organic farming. This consciousness, combined with a love for art,
it began in 2005 with the "Agriturismo Casale della Mandria".
The farm gives me the opportunity to create events in which agricultural products
are transformed into works of culinary art, sculptures and paintings provide
an ideal accompaniment to complete the picture of
"TO EAT WITH LOVE"
Giuseppe Verri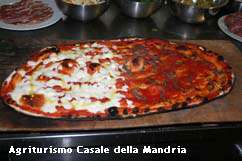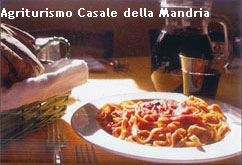 @copyright | Agriturismo Casale della Mandria di Giuseppe Verri