Our Biological Products
and our cuisine
Farmhouse and restaurant with quality biological products,
typical products and cusine local (Italy and Rome)
Our biological products are mainly: wheat, oil, vegetables (lettuce, zucchini, eggplant, cabbage, artichokes, pumpkins, peppers, tomatoes), beans, fruits (apples, oranges, lemons, cherries, plums).
Through these products we can create our bread and pizza (cooked in a wood oven) and we make quality homemade pasta (durum wheat and egg pasta).
In our restaurant you can taste the goodness of the Roman cuisine, local dishes of the Roman castles and Mediterranean cuisine.
You can always find the excellent grilled meat (scottona steaks, sausages, lamb, kebabs, pork chops) and our famous mixed grill.
Even our website is done in house, sorry for translation errors that surely you will find. Thanks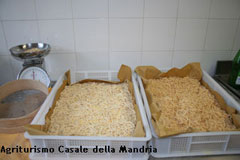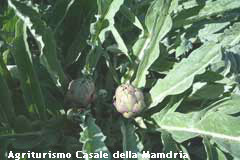 @copyright | Agriturismo Casale della Mandria di Giuseppe Verri